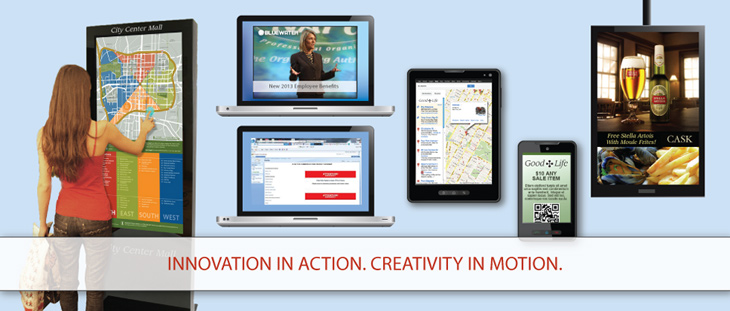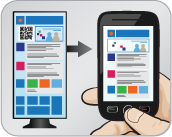 Mobile Interactive
Carry the immersive digital experience with you
People are connected to their mobile devices continuously, and X-Factor's dmcp:// platform and products enable consumers to interact with digital signage and continue the interaction on the go.
X-Factor augments digital signage content with offers including SMS offers, QR codes, IVR marketing, mobile coupons and more delivering the message and action to individual's mobile device, engage consumers in different and compelling ways.
With mobile interactive signage applications, consumers can request personalized offers, including discounts and other deals.
X-Factor's product range can be combined to support large scale "real world" and "virtual world" campaigns. For example, users can be sent to one of X-Factor's unique Digital Players, optimized for their mobile device - after enjoying an entertaining experience at a media wall or other digital sign, consumers can download the player and its contents to enjoy after leaving the venue.
At interactive kiosks, consumers can receive wayfinding directions through a simple SMS text, or can receive an e-ticket or coupon instantly.
Creativity moves beyond X-Factor's digital interactive networks to include consumers and extend the reach of ads, services and more, with mobile devices as just one more "pane of glass" that can be published to using X-Factor's platform.